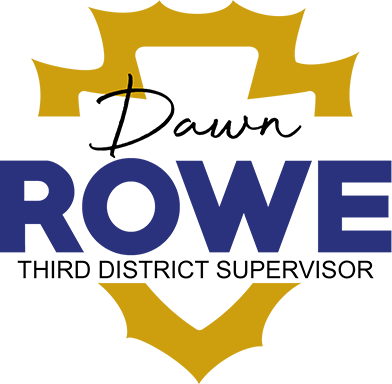 Supervisor Rowe Announces Recovery Grants For Mountain Businesses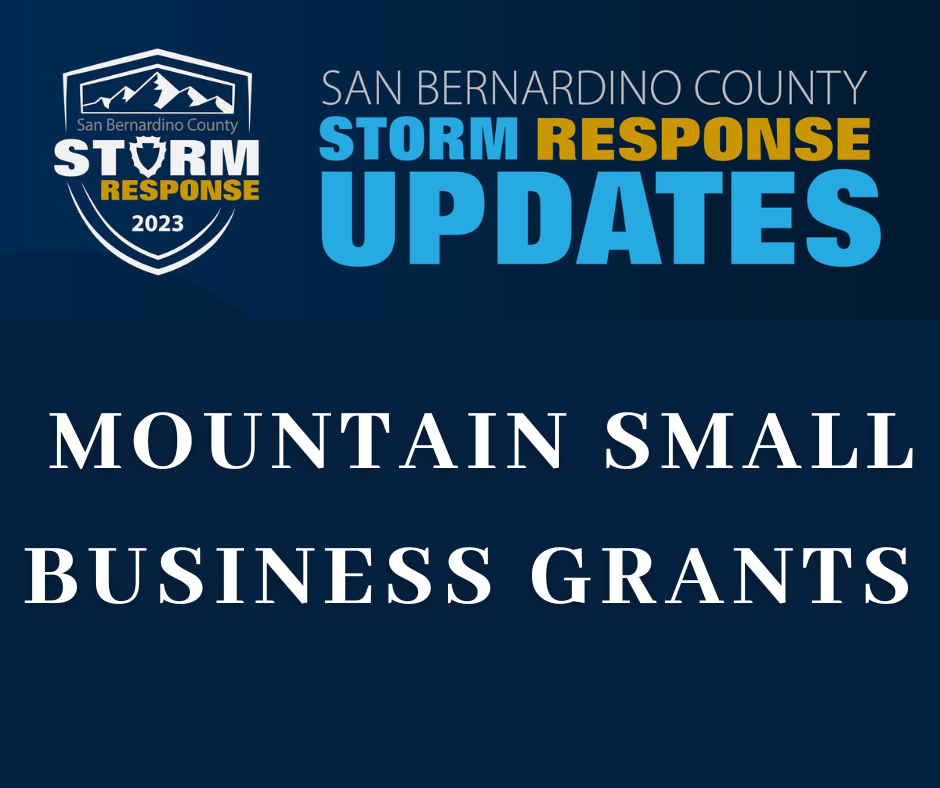 On Tuesday, the Board of Supervisors unanimously approved a program to help mountain businesses impacted by this season's crippling snowstorms get back on their feet.
Under the Mountain Small Business Grants Snow Response Program, mountain businesses and non-profits with 50 or fewer employees are eligible for a one-time $3,000 grant. Businesses with more than 50, but fewer than 500 employees, can receive $15,000 to assist with recovery from the recent snowstorms.

In order to qualify, businesses must have been in operation prior to February 27 and have a brick-and-mortar location in the affected San Bernardino Mountains that is used by employees and customers. Funds are intended to help businesses defray overhead costs such as rent and utilities.

Supervisor Rowe said, "The recent snowstorm had devastating impacts for many businesses in the mountains. These grants will help them to recover financially as they work to reopen to serve the community. I will continue working hard to obtain additional resources for our mountain businesses and residents."

Online applications will be accepted starting April 7, 2023. You can read more about the program, how to qualify, and the required documentation by visiting the County's Snow Information website.
---
Morongo Basin Open House Takes Place TODAY! Wednesday, March 31 in Joshua Tree!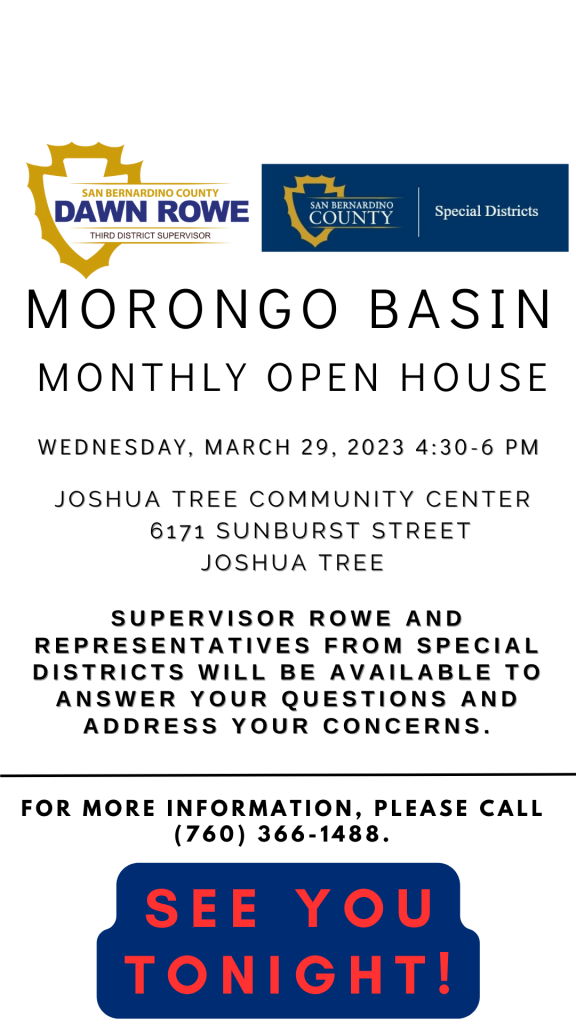 ---
Yucca Valley/29 Palms Used Oil Filter Exchange Event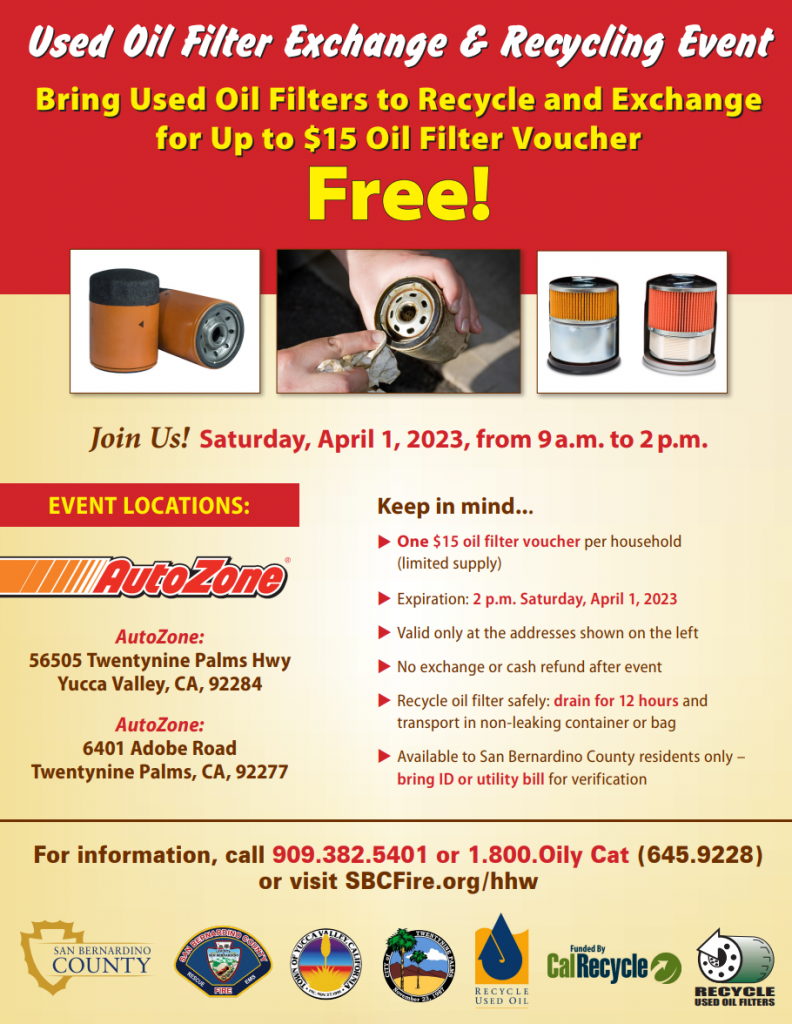 For more information, please visit https://sbcfire.org/event/yucca-valley-29-palms-used-oil-filter-exchange-event-2/
---
Supervisor Rowe Meets Norton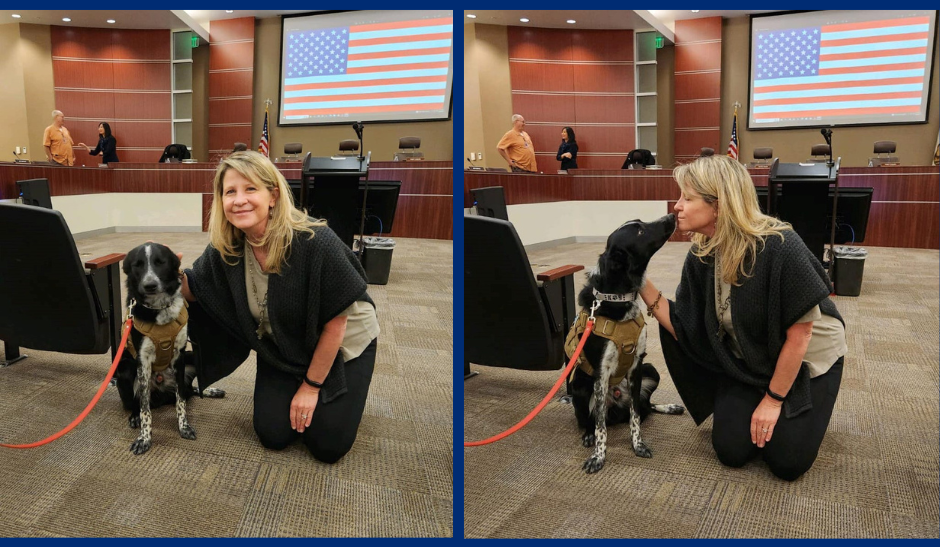 Supervisor Rowe met Norton, San Bernardino International Airport's (SBIA) resident bird dog, at a recent San Bernardino International Airport Authority Commission meeting. Norton lives at the airport and helps keep birds out of the way of the planes that fly out of SBIA every day. He is a very good boy and, as you can see, quite a flirt.
---
San Bernardino County Animal Care Volunteer Program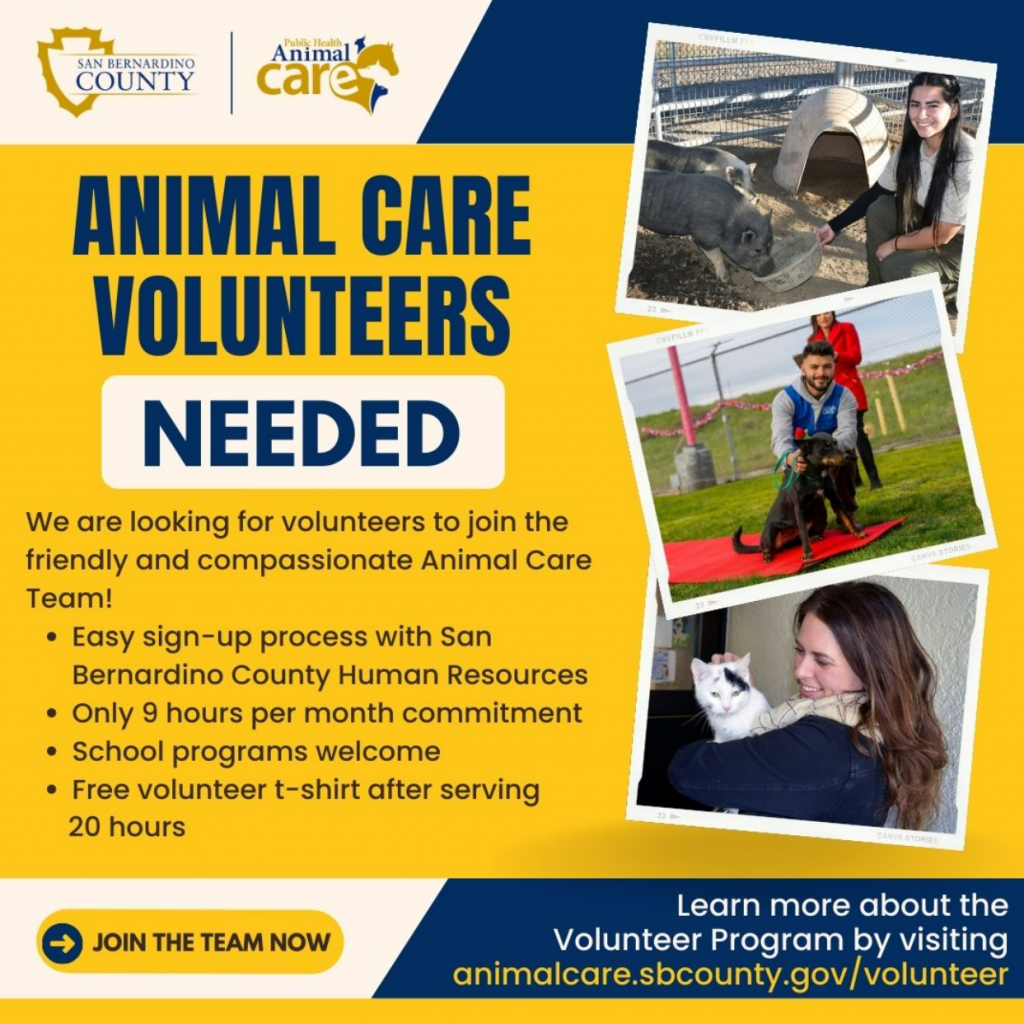 San Bernardino County Department of Public Health Animal Care is excited to announce the launch of a volunteer program! We are furry excited about this purr-sitively delightful opportunity to join the caring and compassionate Animal Care Team! If you are over the age of 18 and love animals, we encourage you to apply today. Serving as a volunteer is rewarding, educational, and fun! To learn more about volunteering with Animal Care and how to become a volunteer, visit animalcare.sbcounty.gov/volunteer.

For information about animals available for adoption in San Bernardino County's Big Bear and #Devore shelters, please visit San Bernardino County Animal Care at animalcare.sbcounty.gov/pets to see photographs of the pets awaiting adoption or call (800) 472-5609. To donate to assist animals at the shelter, visit www.arffund.org.
---
County Plowing Crews At Work In the Mountains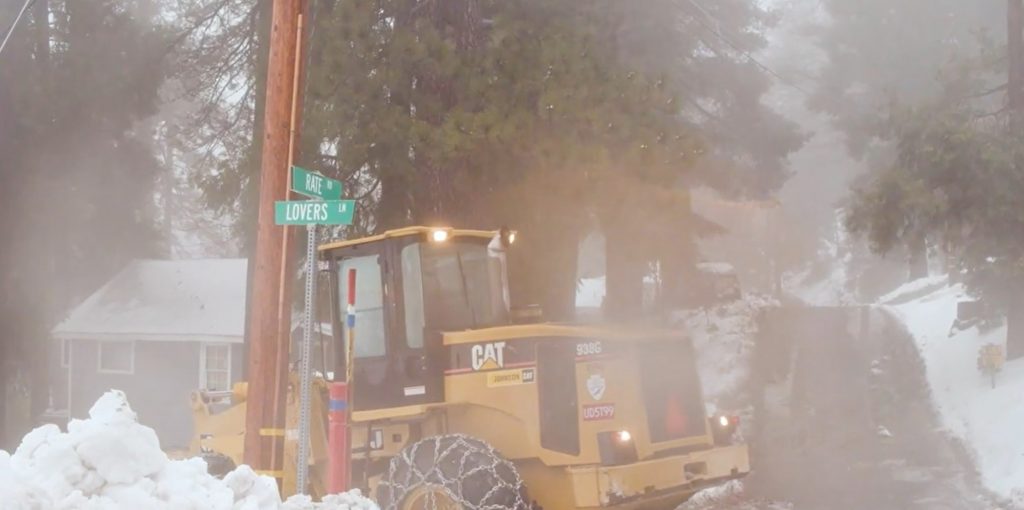 San Bernardino County Public Works crews began plowing mountain roads as soon as snow and rain began falling this morning. The County began positioning resources in the mountains and put crews on 24-hour split shifts on Monday morning for the duration of the storm and until roads are clear. You can see some of today's progress in Crestline on the County's YouTube channel.
---
"We're getting through this because Crestline came together!"
Chad Lindsey, manager of Higher Grounds Coffee House in Crestline, took a minute to reflect on the events of the past few weeks and how it impacted their business. Chad was happy to let everyone know that their entire staff is back at work and they are offering their full menu seven days a week. You can watch Chad's comments here.
Higher Grounds Coffee House is located at 23776 Lake Drive in Crestline. You can keep updated on their events by following them on Facebook and Instagram.
---
Mentone Chamber of Commerce Seeks Volunteers and Vendors for Mentone Days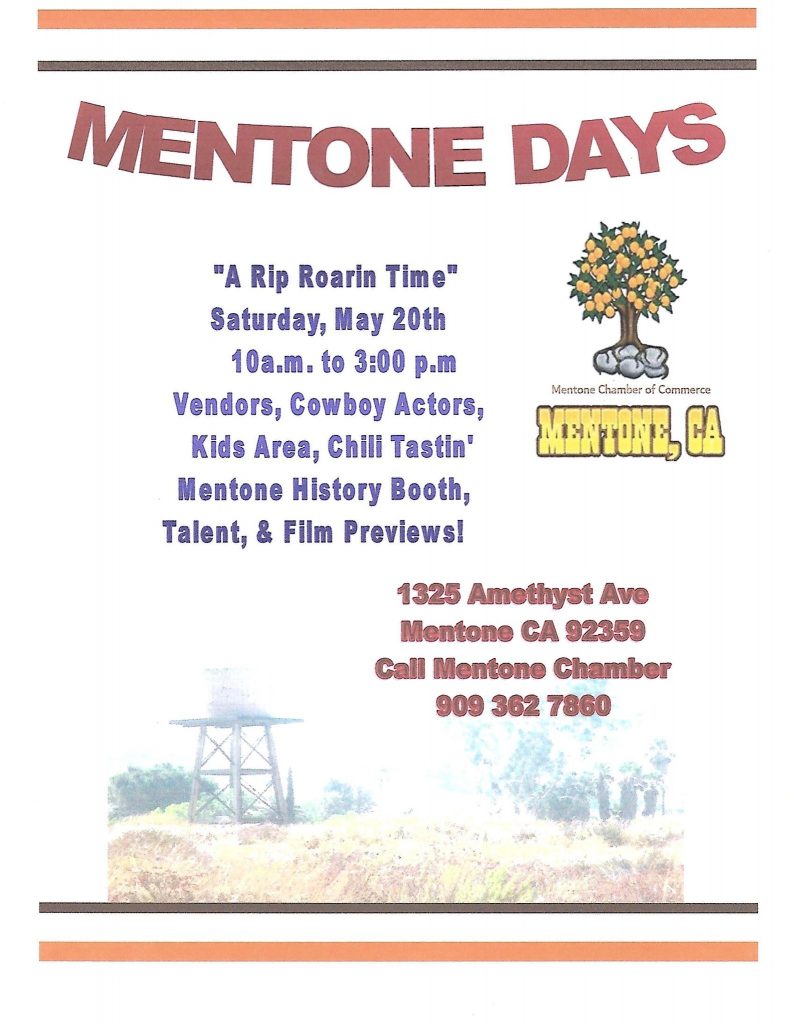 The Mentone Chamber of Commerce brings back the annual Mentone Days celebration on Saturday, May 20. The Chamber needs a few volunteers to help with set-up, parking, security, ticket sales, and more. They are also inviting vendors of all types to join this family-friendly celebration of Mentone's history.
Mentone Days will take place from 10:00 a.m. to 3:00 p.m., Saturday, May 20 at Sandals Church, 1325 Amethyst Avenue in Mentone. Learn more at the Mentone Chamber's website and on Facebook.
---
Mojave National Preserve Road Conditions and Closures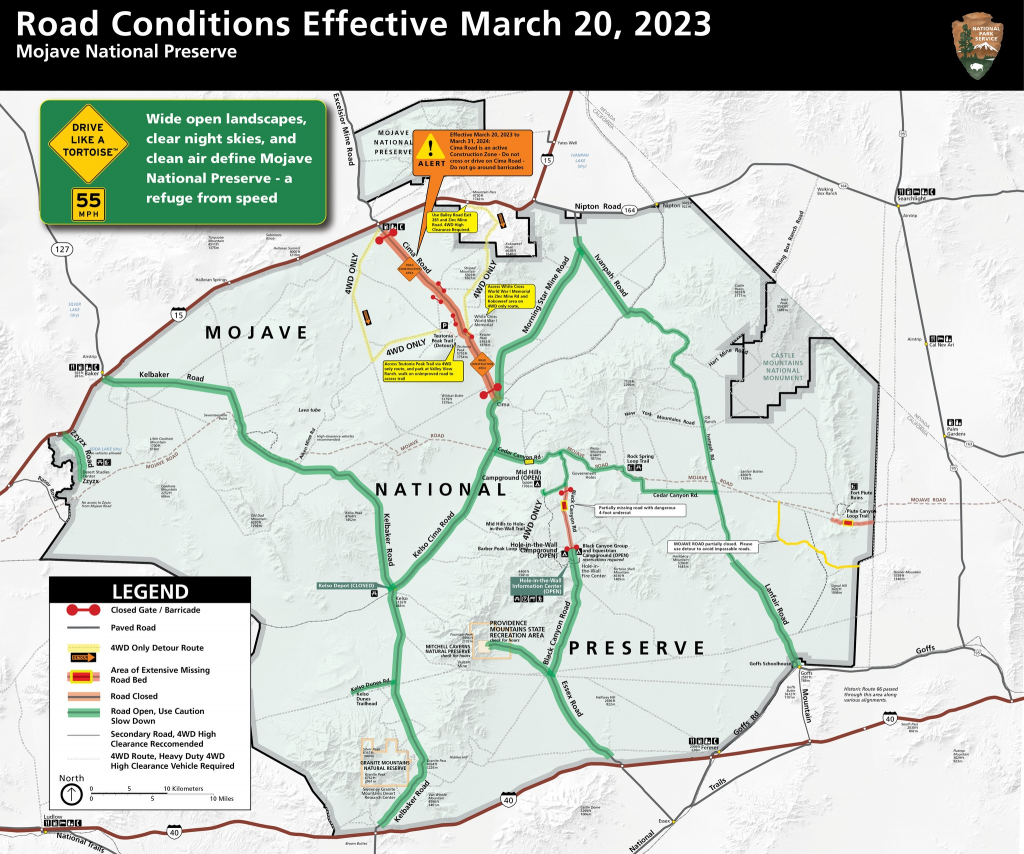 If you are traveling through the Mojave Preserve between I-15 and I-40, please be aware of the following road closure for the next YEAR per the National Park Service: Cima Road from Kelso Cima to Interstate 15 will CLOSE on Monday March 20th until March of 2024 for renovations. Please use Kelbaker Road or Morning Star Road. Access to Teutonia Peak and Cima Dome areas will be high clearance 4WD only backcountry routes.
In the interest of public safety and to protect road crews working in the area, visitors must avoid driving on or across the active construction zone of Cima Road during this closure. Driving around cones, barricades and signs will be prohibited.
This renovation and construction project will improve visitor safety and involve infrastructure designed to reduce mortality of the Federally Listed Desert tortoise (Gopherus agassizii) from motor vehicles impacts.
Cima Road is expected to be closed until March 2024.
Maps, and other updates on road conditions and closures are available at https://www.nps.gov/moja/road-conditions.htm
---
SeeClick Fix Makes Reporting Problems Easy
As the clean up and Storm Response continues in the mountains, now is a great time to download San Bernardino County's SeeClickFix app. It's free and it allows county residents to provide the County Public Works team with pictures, videos, and descriptions of issues in areas maintained by County Public Works Transportation, Special Districts, or Flood Control.
SeeClickFix allows residents to request cindering on local roads and report issues such as snow damage or cars blocking snow plows. The app can also be used to report flooding, blocked storm drains, and potholes.
You can download the app at Google Play or the Apple App Store. Get more information at the Department of Public Works website.
---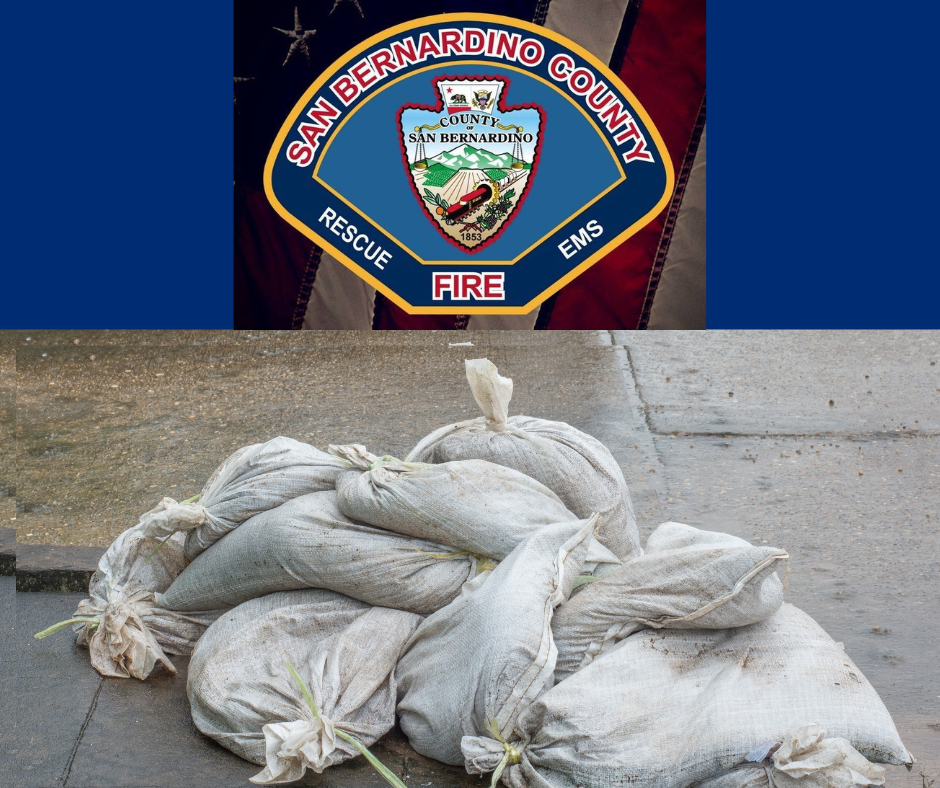 Sandbags Available From San Bernardino County Fire
A limited supply of sandbags will be available at County Fire District fire stations. Homeowners should not depend on this supply and ideally should plan to purchase bags from home improvement and hardware stores.

Additional sandbag information and sandbag locations can be found on County Fire's website. Sandbags will also be available at the following locations:

* Valley of Enchantment Elementary School, 22836 Fir Lane, Crestline
* Crestline Community Center, 24385 Lake Drive, Crestline
* Rim of the World High School, 27400 CA-18, Lake Arrowhead
* Charles Hoffman Elementary School, 2851 Running Springs School Road, Running Springs
* San Bernardino County Fire Station 30, 26330 CA-18, Rimforest
* City of Big Bear Lake Public Works Yard, 42040 Garstin Drive, Big Bear Lake
* Big Bear Fire Department, Station 282, 301 W Big Bear Boulevard, Big Bear City
Please ring the bell at any of the station doors for assistance with sand bags.
---
Prescription Delivery Service Now Available For Some San Bernardino County Mountain Residents
---
---
Safety Tips From SoCalGas
SoCalGas is working with first responders and other local agencies to address safety concerns in our mountain communities. Residents should know there are no system-wide gas outages or interruptions in the area. In the majority of instances, your meter being buried in snow does not present a safety hazard, however falling snow and ice could potentially damage your meter. Please check the safety tips on the flyer below and call SoCalGas with any questions at 1-800-427-2200.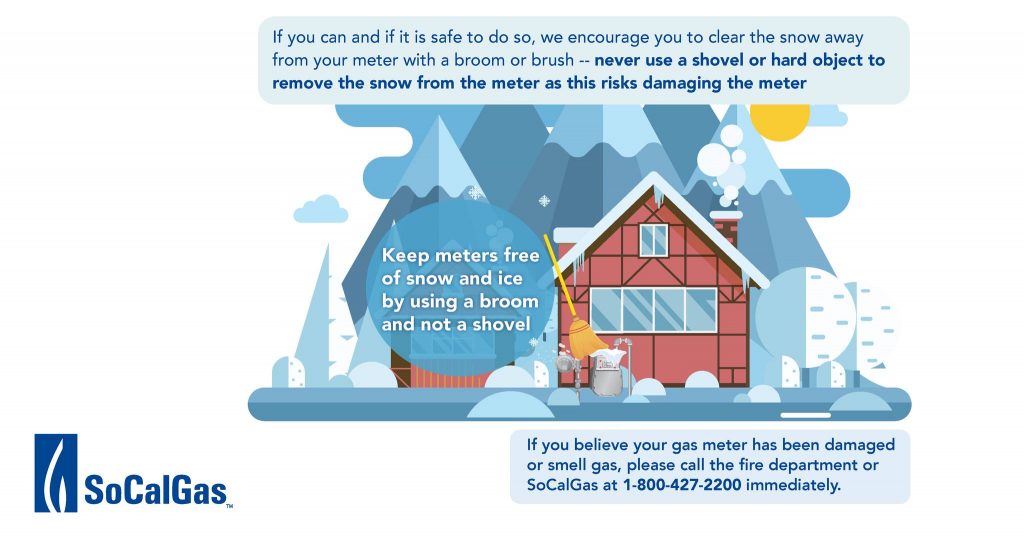 ---
County Press Releases
Learn about County wide announcements and news items that are related to District 3.
Third District News
Learn about announcements and news items of District 3.